Improve tomorrow's statistics today
Whether you are a client or a publisher, advanced statistics are crucial to benchmark your efforts. With the statistics gathered in our interface, you will have access to the most powerful and flexible statistics tools that will allow you to quickly find just the numbers you need.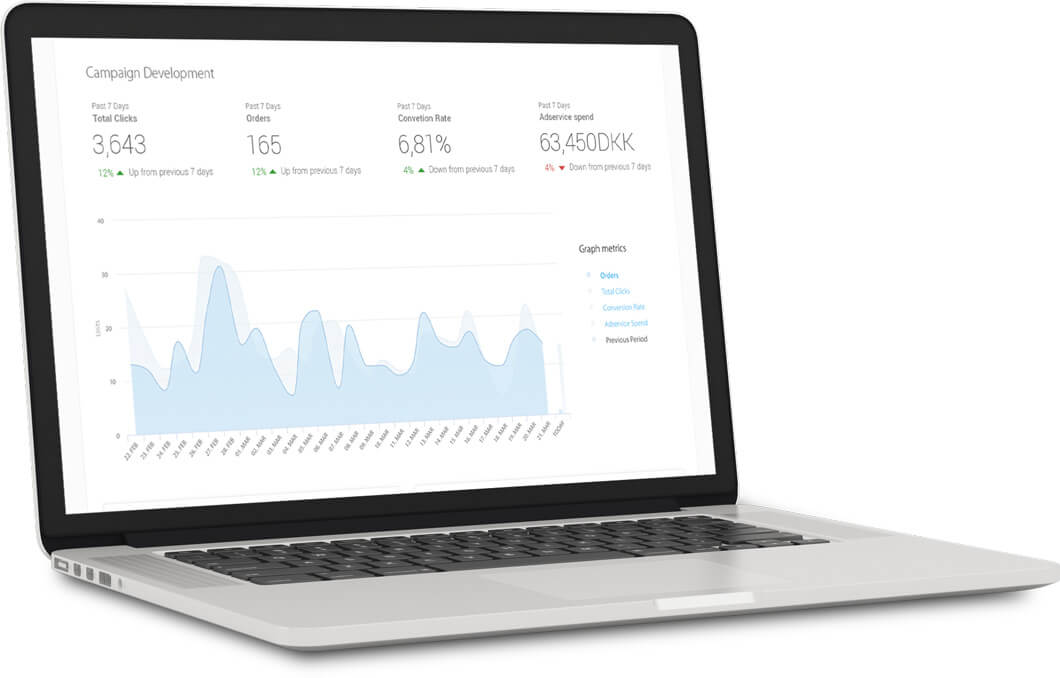 Stay one step ahead
Do my campaigns convert best on mobile devices or desktops? What time of day is the most profitable? What media delivered the most traffic?
We have made it easy for you to find all of these answers and more. Our interface is tailored to give you accurate statistics while keeping the process simple so that you can find everything you need.
Don't leave your performance to chance
Leverage the power of statistics to make more informed, calculated decisions and watch your performance improve as you get to know your audience even better.